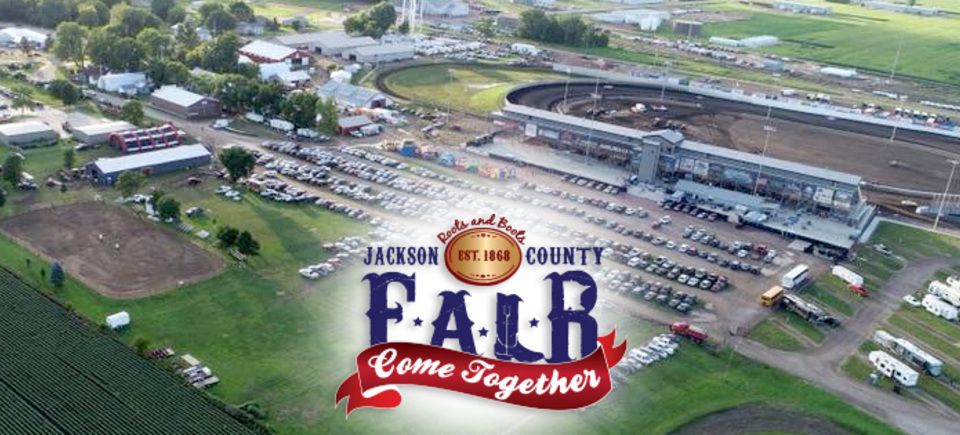 WELCOME TO THE 2024 156th
JACKSON COUNTY FAIR!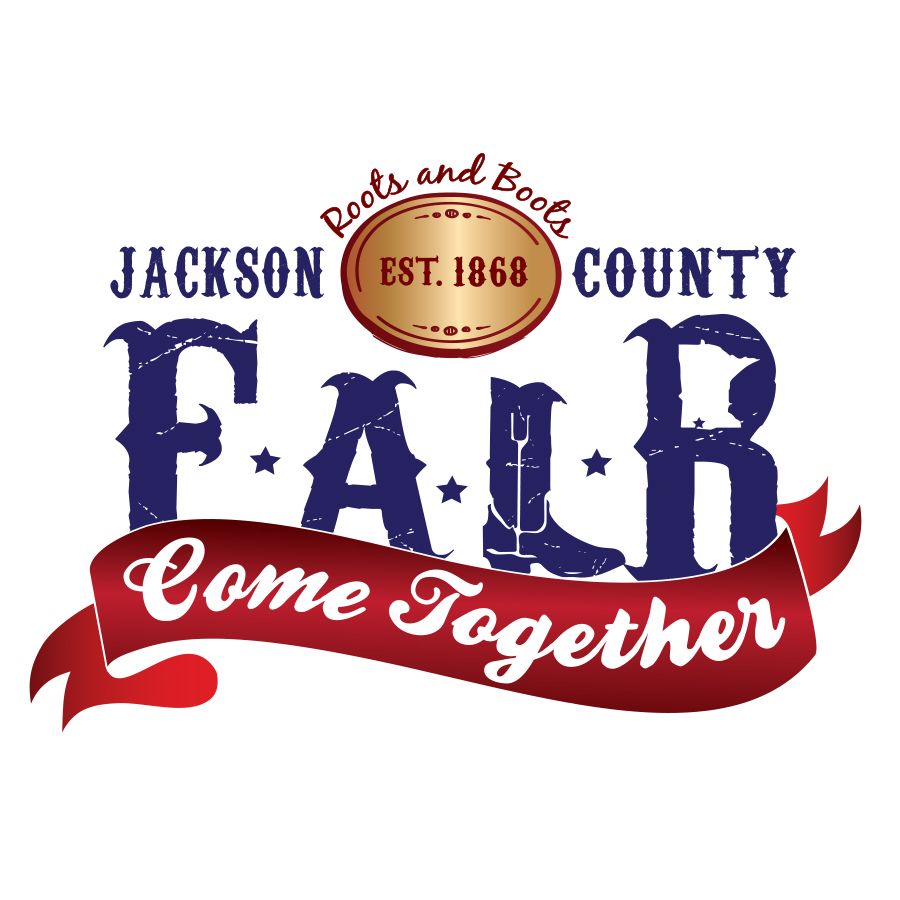 Come Together for the 156th Jackson County Fair!
July 23-27, 2024

The 2024 Jackson County Fair has something for everyone ...
new events, new attractions,
new contests, new vendors!
Make sure to check out the BIG Grandstand Events.
There will be a Free Stage with various entertainment & displays.
Make your plans to join us at the Fair!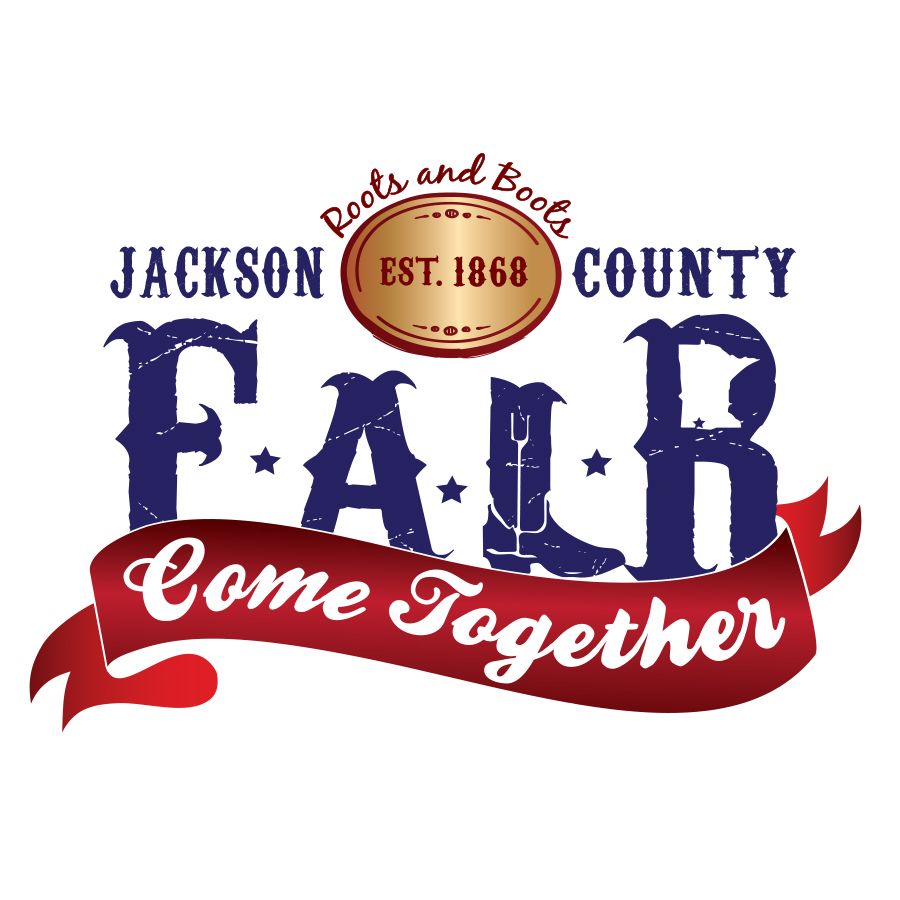 Jackson County Agricultural Society Invites YOU...to become a MEMBER
The Fair Board is the Jackson County Agricultural Society, also known as the Jackson County Fair. We are recruiting members through a membership drive. To be eligible you must be an adult and reside or own land in Jackson County or an immediately surrounding county. To join, pay a $20 annual membership fee and complete a membership form. The form can be requested from
contact@jacksoncountyfairmn.com
or printed from the attachment below and mailed to the Jackson County Ag Society at PO Box 175, Jackson, MN 56143 by the deadline of Oct. 1, 2022 for the 2023 Membership. BENEFITS: All members will be invited to attend the annual meeting in November. Attendees at the annual meeting are eligible to be nominated for and vote for membership on the Jackson County Agricultural Society Board. Email with questions. Thanks!
Thrivent Endowment Fund
For the betterment of the Jackson County Fair and its facilities. 
A Lifetime of Memories all in one place!
An Endowment Fund has been established with Thrivent Financial for gifts to the Jackson County Fair.  Your gift will give you satisfaction of knowing you've made a difference at the Jackson County Fair.  As we confront challenges each year, we know that the generosity of those who assist us will make the difference in the longevity of the fair.
Benefits;
1) Current income tax deduction as allowed by law.
2) Contributor names will be recognized.
3) Your choice where the money should be used.
4) Satisfaction of knowing that your contribution will continue to "give" in perpetuity.

Please contact any fair board member or Thrivent, Lakefield, if you are interested in a contribution or have questions.   Thank you!
  
ANNUAL MEETING NOTICE
The Jackson County Agricultural Society will have its annual meeting on the second Monday of November at 7:00 PM in the Beef Barn office at the Jackson County Fairgrounds.
FACILITY USE AT THE FAIRGROUNDS
If you would like to rent a building(s) at the fairgrounds for a summer season event,
please request a Facility Use form by emailing contact@jacksoncountyfairmn.com
or contact Terri Bargfrede to get a form.
Winter Storage is also available from September - May.
Matt Arlandson is our
Winter Storage manager. 507-840-2455